DYNAMIC ROOFING & EXTERIORS
Soffit & Fascia Installation
Soffit & Fascia Installation
As an elite installer of Alu-Rex products, Dynamic Roofing & Exteriors Inc knows quality soffit, fascia and eavestroughs. Our installation and repair services will ensure that your home is able to withstand snow, wind and rain without negative consequences to your roof or the exterior of your home. Our eavestrough installation services in Saskatchewan will prevent:
Ice build-up
Warping
Water infiltration and more
Old installation technologies included spikes and hangers that lead to warping by ice and snow.
The new industry standard installation includes a continuous hanger that:
Increases sturdiness and extends the life of your eavestrough
Protects against damage and water infiltration
Offers year-round drainage so your eavestrough remains empty
Allows adjustment to your eavestroughs if there is any movement in your house.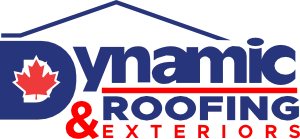 Contact us for a free estimate on soffit and fascia.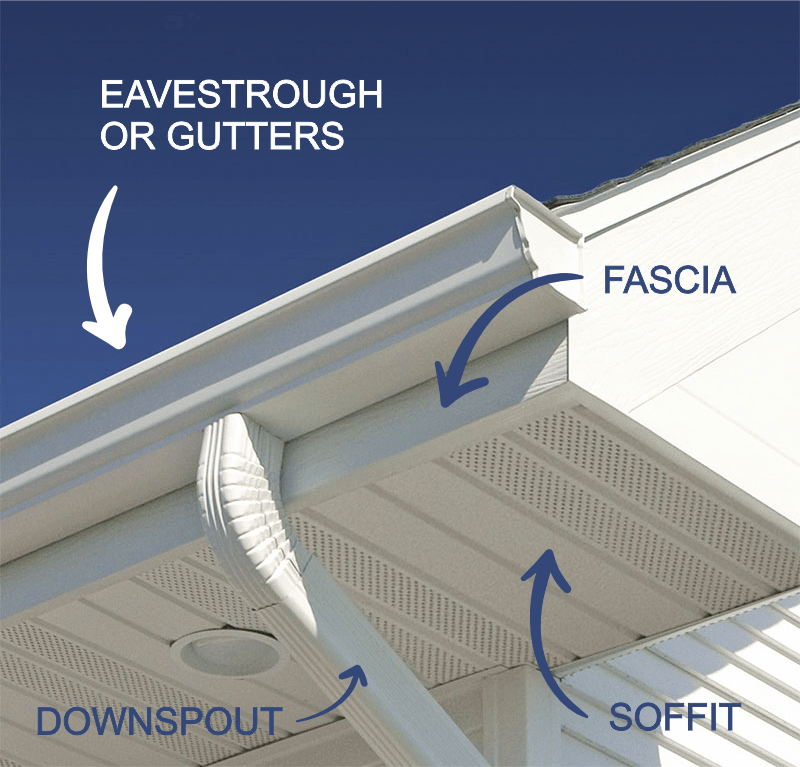 EAVESTROUGH
Your eavestrough also referred to as a gutter, is the drainage system of your home. It channels the water to drainpipes which divert the water away from your home. Without eavestroughs, foundation walls would be saturated and basements would leak
What is Soffit?
Your home's soffit is the underside of the overhang of your roof.
This is a very important component of your home because it is the mouth or fresh-air intake of the attic space.
The attic space of your home requires fresh air in order to preserve plywood from dry rot and to help eliminate potential ice damming in the winter months. As building code requirements have changed, your house may not be up to current standards, so additional ventilation may have to be cut.
What is Fascia?
Fascia is the aluminum cladding that covers the wood fascia. Wood fascia is the component of your home to which the eavestrough is fastened.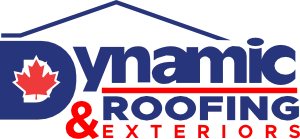 Repairs, Installations, Inspections & FREE Estimates
Whether you need minor repairs, a major replacement or an entirely new installation, our goal is to provide roofing solutions with a minimum of upheaval to your businesses. We're Haag Certified to provide inspections and assessments of your roof. We'll also do repairs, replacement and installation for windows and doors.
To learn more, or to book us to come to your property, contact Dynamic Roofing & Exteriors today and get a FREE estimate on our services.
541 DEWDNEY AVENUE EAST
REGINA SK  S4N 4E9
Monday to Friday
8:00 am to 5:00 PM
Closed Weekends
& Stat Holidays
Copyright ©2023 Dynamic Roofing & Exteriors | Serving all of Saskatchewan