DYNAMIC ROOFING & EXTERIORS
SAFETY FIRST
WCB-Approved & BBB-Accredited
Watch out for the fly-by-night contractors who operate out of their trucks and don't have a storefront!
When you hire roofers or renovators, it's important to make sure that they have the right credentials. WCB liability insurance is very important, so make sure your roofers are certified. You can always rely on the professionals at Dynamic Roofing & Exteriors Inc.
Dynamic Roofing & Exteriors is fully licensed and insured with a $2 million liability, and all of our employees are covered by the WCB.
We care about the well-being of our employees and provide our staff with a safe working environment through extensive training and supervision. At Dynamic Roofing & Exteriors, you can have peace of mind knowing that we have an A+ rating with the Better Business Bureau.
We're strong believers in WorkSafe Saskatchewan's Mission: Zero initiative, meaning that we prioritize having zero injuries on our worksites.
We're Haag Certified to assess for damages, we're Titanium® Signature Roofers, and we're a Platinum 10+ Year BP Certified Roofer.
OUR PARTNERS & ASSOCIATIONS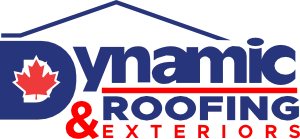 Repairs, Installations, Inspections & FREE Estimates
Whether you need minor repairs, a major replacement or an entirely new installation, our goal is to provide roofing solutions with a minimum of upheaval to your businesses. We're Haag Certified to provide inspections and assessments of your roof. We'll also do repairs, replacement and installation for windows and doors.
To learn more, or to book us to come to your property, contact Dynamic Roofing & Exteriors today and get a FREE estimate on our services.
541 DEWDNEY AVENUE EAST
REGINA SK  S4N 4E9
Monday to Friday
8:00 am to 5:00 PM
Closed Weekends
& Stat Holidays
Copyright ©2023 Dynamic Roofing & Exteriors | Serving all of Saskatchewan