DYNAMIC ROOFING & EXTERIORS
ROOFING Q & A
Regina Roofers Answer Your Questions
If you own a home or business, there's a good chance that you may have questions about roofing maintenance.
If you're concerned about your roof, don't wait until it's too late to seek repairs. Dynamic Roofing & Exteriors is based in Regina and provides service in Saskatoon, Moose Jaw, Swift Current and beyond. We're happy to answer all of your roof-related queries and provide service whenever necessary.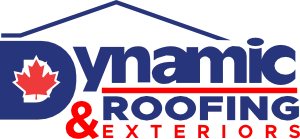 Request a free estimate for a new roof.
My roof is leaking. Does this mean I need a new one?
Not necessarily.
You may only need repair work. The best way to determine the problem is to call us for an evaluation. We will advise you on the most viable and cost-effective course of action.
How do I spot potential trouble on my roof?
What should I do if I see signs of damage?
These problems can sometimes be fixed without replacing the roof. The key is to find them early and have a qualified roofer deal with them immediately.
Dynamic Roofing & Exteriors will provide a free consultation followed by a free estimate that will be explained by our courteous staff. To get your estimate today, please contact us.
What should I know when choosing shingles?
There are 3 basic types of shingles:
Asphalt composition tiles are the most popular because they are relatively inexpensive and easy to install. Most homeowners chose asphalt shingles because the life expectancy is 25 years or more.
Premium asphalt shingles provide a more distinctive appearance and carry a longer manufacturer's warranty. They come in many unique styles which are more attractive, but also more expensive than the basic asphalt tile.
Cedar shingles and shakes are listed in The Green Consumer Guide as being completely renewable. They are very attractive, although their higher cost makes them a less popular choice.
Once the job starts, how can I monitor its progress?
Check that the terms of your contract are being carried out:
Did the job begin when your contractor said it would?
Is it progressing on schedule?
Are the roofing materials the brand you were guaranteed?
Is the work being handled in an efficient, professional manner?
Is the contractor available to answer questions or tend to your concerns?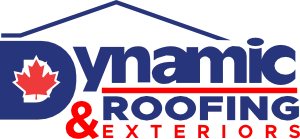 Repairs, Installations, Inspections & FREE Estimates
Whether you need minor repairs, a major replacement or an entirely new installation, our goal is to provide roofing solutions with a minimum of upheaval to your businesses. We're Haag Certified to provide inspections and assessments of your roof. We'll also do repairs, replacement and installation for windows and doors.
To learn more, or to book us to come to your property, contact Dynamic Roofing & Exteriors today and get a FREE estimate on our services.
541 DEWDNEY AVENUE EAST
REGINA SK  S4N 4E9
Monday to Friday
8:00 am to 5:00 PM
Closed Weekends
& Stat Holidays
Copyright ©2023 Dynamic Roofing & Exteriors | Serving all of Saskatchewan