ROOFTOP SNOW REMOVAL COMAPNIES
PREVENT ICE DAMS & ROOF DAMAGE
When should the snow be removed from my roof?
Under normal winter conditions. You don't have to worry about clearing the snow from the roof of your home. Both flat and sloped roofs are designed and built to withstand the snow.
But, if your home is older and hasn't had a roof inspection in quite some time, or ever. Your roof might already have issues and may not be able to withstand much snow build-up.
The majority of roofs can withstand approximately 20-40 lbs per square foot. This can change depending on the type of snow. Wet snow is much more dense and heavier than light and fluffy snow.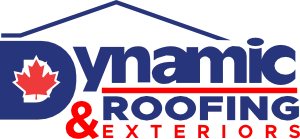 You do need to be more careful when there is more snowfall.
Especially with heavier wet snow and freezing rain. In these conditions, the snow load will be heavier. This can cause ice to form, impeding the normal draining of your roof.
Snow and ice buildup on your roof becomes heavy. This can lead to roof damage or even roof collapse, even for newer roofs.
Throughout the winter months, snow on your roof will melt. When the daytime temperature is warmer than normal or even from the heat from your home.
But, depending on the amount of snow on your roof, and the temperature, the snow may not completely melt. Depending on the orientation of your home. By the time the sun is warm enough to melt snow, certain parts of your roof might be in the shade.
Because of this, ice can start to form on your roof or in your eavestrough. When this happens, ice dams can start to form. What is an ice dam?
What is an Ice Dam?
An ice dam is just that. A dam of ice that prevents water flowing to your eavestrough and off of your roof.
When the snow and ice on your roof melt, when the temperature changes before it can drain off of your roof, it forms ice dams. When the water can't make it to your gutters, it will sit under the ice and snow.
That ice will then expand and start to lift shingles or damage your wood roofing under the shingles. Once that wood is damaged or saturated with water, it finds its way into your attic.
The water-saturated wood can start to rot over time and weaken your roofing structure. As well, the water that gets into your attic will soak your insulation. Once your insulation is wet, it loses its insulating properties.

SNOW ACCUMULATION
Excess snow accumulates on your roof.

ICE FORMS IN AND NEAR GUTTERS
When temperatures fluctuate, snow melts and freezes.

WATER COLLECTS UNDER THE SNOW
Because of the ice dam, water is unable to flow to the gutters and off the roof.

WATER SATURATION
When water sits too long, it can saturate roofing materials and seep into the attic.

IMPROPER INSULATION
Missing or improper insulation will allow excess heat from the home to enter the attic and melt snow on the roof.

HEAT LOSS
This heat loss can melt snow on the roof.

WATER SEPAGE
When water has nowhere to go, it can pool in the attic saturating insulation and leak into your home.

ICICLES FORMING
A sign that you may have an ice dam is when icicles are forming over your eavestrough.
Request Rooftop Snow Removal Quote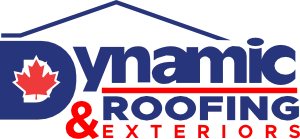 Repairs, Installations, Inspections & FREE Estimates
Whether you need minor repairs, a major replacement or an entirely new installation, our goal is to provide roofing solutions with a minimum of upheaval to your businesses. We're Haag Certified to provide inspections and assessments of your roof. We'll also do repairs, replacement and installation for windows and doors.
To learn more, or to book us to come to your property, contact Dynamic Roofing & Exteriors today and get a FREE estimate on our services.
541 DEWDNEY AVENUE EAST
REGINA SK  S4N 4E9
Monday to Friday
8:00 am to 5:00 PM
Closed Weekends
& Stat Holidays
Copyright ©2023 Dynamic Roofing & Exteriors | Serving all of Saskatchewan