DYNAMIC ROOFING & EXTERIORS
HOUSE SIDING
Stone, Stucco & Vinyl Siding
Vinyl siding offers many perks for homeowners. It saves money, and time, can add to energy savings, is durable and colorfast and is environmentally friendly. Installing vinyl siding, which comes in many colours and patterns and can mimic wood, can be a smart decision for your home.
For quality siding installation services in Saskatchewan, contact Dynamic Roofing & Exteriors Inc. Our team has over 16 years of industry experience, and we offer free estimates on our services.
Trusted Siding Brands
For a home that is protected against harsh weather, you not only need quality siding installation services, but you also need a quality product, to begin with. Dynamic Roofing & Exteriors uses the best brands in the industry to provide you with quality siding.
Our trusted brands include:
Royal® Building Products – A leading manufacturer and distributor of a broad range of exterior building materials, Royal® Building Products offer siding that provides quality and innovation.
Celect® by Royal – When you want the look and touch of real wood without the inconveniences and expenses, Celect® is the way to go. Timelessly beautiful and relentlessly durable, this siding product comes in 4 options with a lifetime warranty.
Allura – Made of fibre cement, Allura Lap siding is designed to look like wood. It can be used as siding, fascia or even deck skirting, offering protection against the worst weather conditions. Allura siding is also non-combustible, impervious to wood-boring insects and available in many different colours.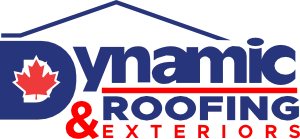 Request a free estimate for vinyl siding, stucco or stonework.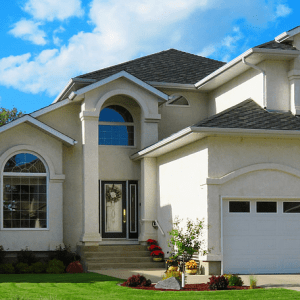 Stone Work & Stucco Options
In addition to roofing, we offer stonework for the exterior of your home. This is both beautiful and practical, as our work is high-quality and long-lasting. Stucco is a tricky job, so it's important to hire a professional to make sure it's done right.
This is a versatile, long-lasting choice that can withstand harsh climates, making it the perfect choice for your Saskatchewan exterior. We can do stucco work from scratch, and we're also experienced with patching and repairs.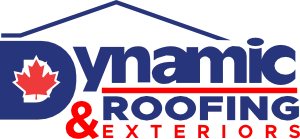 Repairs, Installations, Inspections & FREE Estimates
Whether you need minor repairs, a major replacement or an entirely new installation, our goal is to provide roofing solutions with a minimum of upheaval to your businesses. We're Haag Certified to provide inspections and assessments of your roof. We'll also do repairs, replacement and installation for windows and doors.
To learn more, or to book us to come to your property, contact Dynamic Roofing & Exteriors today and get a FREE estimate on our services.
541 DEWDNEY AVENUE EAST
REGINA SK  S4N 4E9
Monday to Friday
8:00 am to 5:00 PM
Closed Weekends
& Stat Holidays
Copyright ©2023 Dynamic Roofing & Exteriors | Serving all of Saskatchewan